For fashion brands and designers
We support you in the development of circular collections
Circular Product Development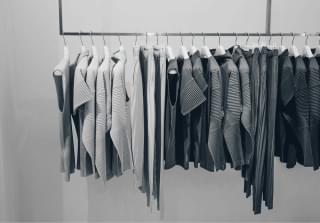 circular.fashion is happy to support you in designing a collection optimized for circularity, and ensuring your products can be recycled using today's textile recycling technologies.

With our Circular Design Consulting session, we dive into the key concepts of circularity in the field of fashion, explore the potential of circular design strategies, discover suitable materials specific to your brief, and use design thinking methods to propel the creativity of your collection.
Request a quote from our product development team
Get a quote
We provide you with a two-hour digital or in-person session
By the end of the session, you will have an understanding of circularity in fashion and its key concepts
By the end of the session, you will have developed concrete circular design concepts and solutions for your specific products
Circular and Sustainable Material Sourcing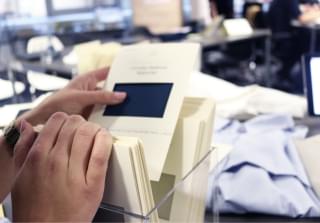 Already have a circular product concept in mind? Finding materials with a low environmental impact that meet current textile recycling requirements is a crucial step in making the shift toward a future of circular fashion.

circular.fashion offers different material sourcing packages to support you in finding the most suitable materials for your collection.

Our team offers expert advice on materials and connects you with trusted suppliers to help your brand make the transition to sustainable and circular practices.
Request a quote from our material sourcing team
Get a quote
Expert knowledge to help define your circularity brief, including a material sourcing plan
A list of two to five recommended materials per component and related swatches, including basic article and supplier information
Direct contact with suppliers via an introductory email
Circular Material and Product Check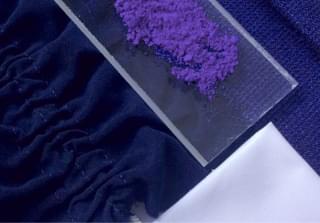 Evaluating products to meet the requirements of current textile recycling technologies is a critical step toward the future of circular fashion.

We offer circular material and product checks to ensure that the garment you design meets the requirements of recyclers so that it can be regenerated into fibre at the end of its life. This involves checking a single material or all components that the product is comprised of based on concrete requirements from our large recycling partner network in Europe*. Our aim is to match the product to trusted recycling facilities.
*for checks on products that are retailed to users in other markets, e.g. US, Asia, etc., please email materials@circular.fashion
A circularity assessment: we match your materials and products to one or more recyclers within our recycling partner network
In-depth analysis of a product's material composition and chemical treatment
A customized evaluation report with results and areas of improvement for your material or product
Let's check your entire product and all of its components
1 to 5 components, €350 per product
5 to 12 components, €550 per product
13+ components, €750 per product
Let's check selected material(s) only
1 to 10 materials, €120 per material
11 to 50 materials, €100 per material
51+ materials, €85 per material
Our private label product teams designed new products from the very beginning with circularity in mind and according to concrete recycling requirements that we learned from circular.fashion. We were excited to receive the results of the Circular Product Checks, verifying that each product was recyclable and matched to at least one recycler within circular.fashion's partner network.

Our product teams are very eager to continue our journey towards circularity and therefore we look forward to roll out circular design trainings across our organization. It's also rewarding to see our customers appreciate the products that are designed for circularity, as seen through their positive commercial performance

Kathryn Quilici

Manager Private Labels Sustainability Zalando SE